Hurricane Irma devastated Florida leaving over 6 million people out of their homes, and now its time to start the clean up process.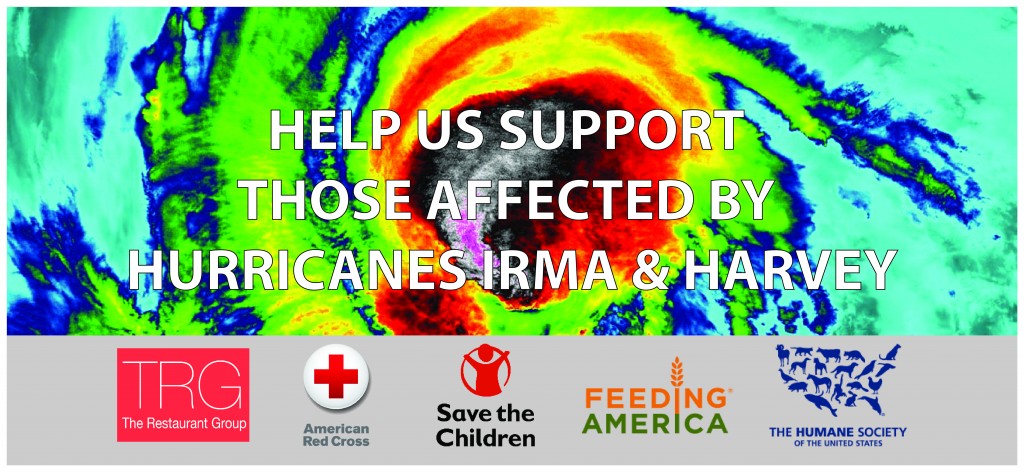 In the wake of Hurricanes Irma and Harvey, we're supporting restaurant and hospitality businesses affected by the storms.
TRG is standing by you and with you, ready to help in any way we can. Have equipment that was damaged and needs to be replaced? We can help with that. Need to rebuild, we can help with that, too. Whatever you need, we're here to roll up our sleeves and help you move forward.
TRG is now offering Hurricane Relief Assistance discounts on all services and equipment to those in affected areas. Proceeds from now till November 1st, 2017 will go to the American Red Cross, Save the Children, Humane Society and/or local food banks to support rescue and recovery efforts.
LOOKING TO LEND A HAND?
If you're looking for a way to help with the relief efforts, there are several charities always looking for volunteers and donations. See how you can make a difference today.
A great way for you to help is by visiting Red Cross Relief Fund for Hurricane Irma and Harvey for a quick easy cash donation, simply select 'Harvey' or 'Irma' when you donate.
Click below for more ways to help.
Of course with the closure of blood banks, there may be a shortage of blood. You can also contact the Red Cross to make an appointment to donate blood.