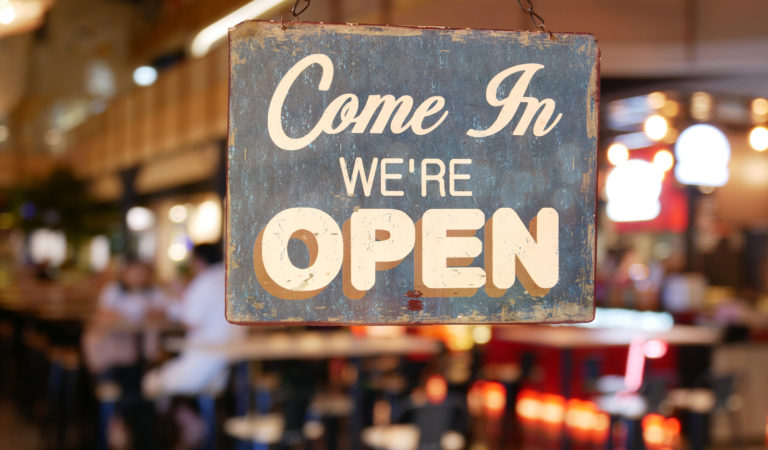 5 Key Steps on How to Open a New Restaurant
Owning a restaurant can be a good way to make money as an entrepreneur. The constant flow of customers plus the stability the restaurant industry enjoys guarantee continuous flow of revenue throughout the year. Although having a restaurant may look like an easy way to make a living, it takes a great deal of effort, money and time to actually get the business up and running. Here are some crucial tips on how to open a new restaurant.
Develop a Concept
With hundreds of thousands of restaurants existing in the United States alone, it may seem right to think that all ideas have been exhausted and that there is nothing new you can create. This is absolutely wrong.  At TRG Restaurant Consulting, we help clients develop fresh and highly effective concepts for their restaurants. Our experts work to ensure that the concepts conform to the visions of our clients as well as their preferences for location, time, type of menu and style of service. We then research the market, study potential competitors, create a plan of action and prepare a comprehensive report to help our clients smoothly implement the ideas established in the concepts.
Develop a Brand
The brand matters. It is the voice of the restaurant in the market. It tells the story of the restaurant, including its key objectives and what it stands for. At TRG, we help clients create brands that express who they really are and what they believe in. Our branding gives customers a reason to share with others about your restaurant and instills confidence and trust in them. Branding services offered include graphic designs for signage, logo, menu and business cards, and internet marketing.
 Design the Kitchen and Bar
A perfectly designed kitchen and bar create a lot of space for storage, cooking, dining and dishwashing, provide good workflow and help the restaurant comply with health and building codes. TRG Restaurant Consulting experts design kitchen and bars that enhance efficiency, worker productivity and safety. They ensure proper architectural and interior design layout and offer professional installations, equipment selection, food service layout, ventilation system drawings and many more.
 Create a Business Plan
A business plan is an important tool that helps guide decisions in a restaurant. It provides clarity on the key goals of the business, from operations to finance and marketing. Our team of experienced and highly qualified experts provides up to 30 pages of business plans. The plans feature one and five-year profit and sale projections, mission statement, marketing overview and a rough draft of the menu.
 Conduct A Feasibility Study
A feasibility study is a factor an aspiring restaurant owner should consider. It looks at how viable the business ideas are by identifying potential problems and possible successes. At TRG, we conduct a preliminary analysis to screen the ideas established in the concept, conduct market surveys, analyze all relevant data and provide final recommendations to our clients.
Feel free to contact us today for free consultations and comprehensive feedback on our services.