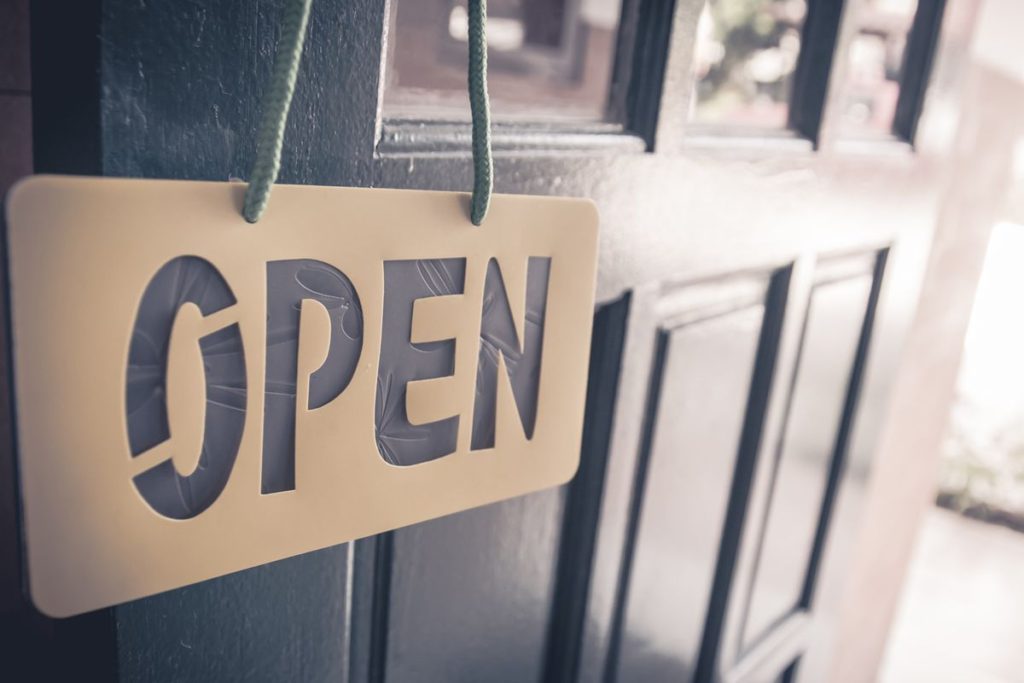 First and foremost, we want to congratulate you on your new venture. Opening up a restaurant is no easy feat. It takes a tenacity and drive not common in most people. It also takes a willingness to stand up to a fear that most people aren't willing to stand up to. A fear that every new restaurant owner/operator faces: The fear of failure. But just because only 50 percent of new restaurants make it past their first 5 years doesn't mean that you have to let the statistics dictate your fate.
Fear only gets bigger by giving into it. So all you have to do is just simply stop giving into it.
With proper planning and guidance, you can weather any storm. And arming yourself with the right information ushers the odds over to your side and decreases any chance of failure.
So as a restaurant owner/operator the best way to arm yourself with the right information is through a thorough examination of your restaurant's viability. A little research goes a long way. That's why we've compiled the 4 most compelling reasons why new restaurants need a comprehensive feasibility study.
1. Location
The location of your restaurant is a very crucial aspect of your business, particularly in your restaurant's early years. But finding a good restaurant location is a difficult thing to do. You can find a spot on a busy street with lots of foot traffic and never see any patrons.
However, the opposite holds true as well; you can find a spot that's less than ideal and it could be a big success. So it's important that, when deciding on your location, you are fully educated on your new locale's visibility, accessibility, parking accommodations, space size, and affordability.
A feasibility study will quickly get you up to speed on all of these insights so you can find the perfect location for your restaurant.
2. Patron Needs
Mitigate your risk by learning more about your patrons' current needs as well as their future ones. Learn all you can about your patrons by determining how interested they are in the food and service your restaurant has to offer.
Every time you launch a new menu item use a feasibility study to determine if your new item is satisfactory and to see how much your patrons are willing to pay for it.
A feasibility study is a means to gauge how excited patrons are for the solution you are bringing to the market.
3. Competitive Analysis
It's imperative that you examine the strengths, weaknesses, opportunities and threats (SWOT) of your new restaurant venture in order to ascertain your establishment's position in the marketplace.
Conducting a feasibility study will confirm your ability to compete effectively against your competitors.
4. Financial Analysis
The costs of opening up and running a profitable restaurant are going up. So calculating your opportunity costs versus your financial reward will truly payoff now and in the future. If a business endeavor is to be successful, it must be financially beneficial.
By administering a feasibility study you will know if an undertaking makes business sense and ultimately helps your bottom line.
Conclusion
In 2019, a successful restaurant depends on a well-constructed feasibility study. It's the only way to conclude if a suggested planned endeavor will generate your desired outcomes and make sense operationally.
So if you are considering opening up a new restaurant and need solutions, thoroughly crafting a comprehensive feasibility study can aid you in gauging your possibilities of success.