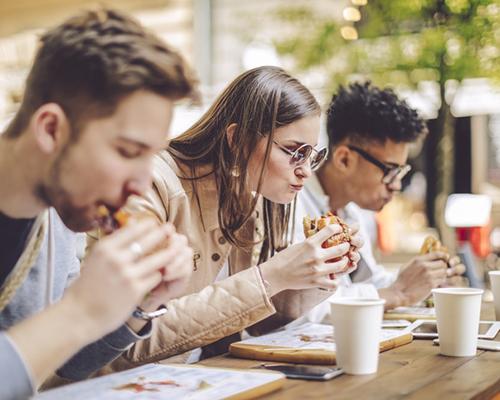 Restaurant Consumer Trends: Millennial Population
More than other generations, millennials want to eat healthier and take part in an active lifetsyle. They are moving away from a fear of calories and carbs to a diet that includes these along with fats. Thirty-three percent of millennials are using bloggers to gather information about nutrition and health. Also, 36% of millennials are using an app to keep track of their daily dietary intakes, and 12% are using online support groups and blogs to improve their health.
According to a restaurant consumer trends survey of 1,500 people by Technomic, restaurants must offer vegetarian and vegan meals to attract millennial customers. The study showed that 45% of millennials take part in some way in vegetarian or vegan diets. Recently, chain restaurants like Chipotle, White Castle and Subway have added vegetarian options. There are also vegetarian fast-food chains like Veggie Grill and Native Foods. Heavy meat-serving chains like McDonalds have struggled with this age group. Since 2011, the number of diners aged 19-21 who eat at McDonalds each month has decreased 12.9%.
Another restaurant consumer trends report by The Vegetarian Resource Group, states that in 2015, 3.4 % of Americans were completely vegetarian. Six percent of these vegetarians were in the ages of 18-34, and this number has remained about the same. Their conclusion is that vegetarians aren't the only ones that consume vegetarian dishes. Actually, non-vegetarians might eat more vegetarain food than vegetarians.
Millennial ideas about nutrition are constantly changing. Twenty percent of millennials believe that all sources of calories have the same effect on weight gain. They are less focused on avoiding calories than other generations. They are more concerned about the type of sugars that they eat than about the amount of carbohydrates they consume. Millennials have trouble identifying differences between types of fat.