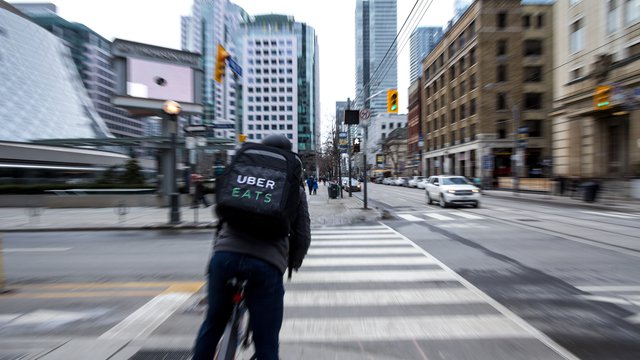 As Third-Party Delivery Expands among Restaurants, Customer Base Broadens
Move over Domino's, there's a whole lot of restaurants doing delivery these days. 
A recent Los Angeles Times article about an NPD Group study reports an explosion of delivery by restaurants through third-party aggregators such as UberEats and GrubHub. In fact, the industry has seen a 20% increase over the last five years, according to Warren Solochek, NPD's senior vice president of industry relations. NPD Group is a market research firm that recently published the study which monitored trends in food delivery between 2012 and 2017.
From the local deli to the big McDonald's, why are so many jumping on the delivery bandwagon?
Looking at the study, Solochek believes more people are staying home, comfortable on the couch, streaming content all night long. Fewer people seem to want to bother with even fast-food drive-thrus, and restaurants are feeling it. "Restaurants have had to do something to get people to continue to use their product," Solochek says.
Do the commissions to the third-parties pay for themselves?
Hard to say, yet, but the customer base broadens as people try restaurants they wouldn't otherwise know about, much less drive out of their way to try. "If a restaurant isn't in your neighborhood, you may not venture into that restaurant, so with delivery, we're able to expand a store's customer base," said Jessica Lachs, of DoorDash.
Delivery is probably here to stay.
Kate Rogers reports for CNBC in "Postmates generates $1.2 billion since 2017, as on-demand economy heats up," that this isn't a trend, and experts like R.J. Hottovy, senior restaurant and retail analyst at Morningstar, believe it is here to stay, especially in urban markets. "I think where delivery works is really a byproduct of the market itself, how densely populated it is and spending patterns of consumers," says Hottovy. "There's been a debate over whether this is a fad or not, but I don't think it's going away."
To find out if delivery services are the right addition to your marketing efforts, call or visit us at TRG.