Starting a new restaurant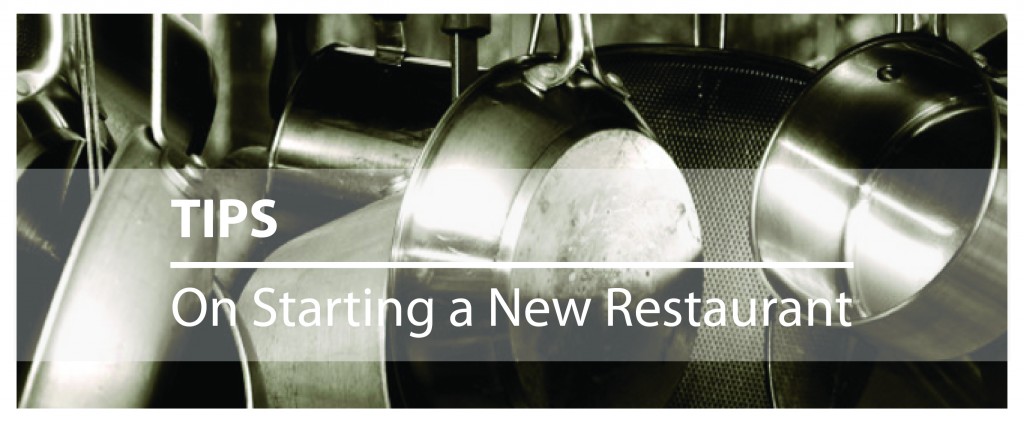 Starting any kind of business can be challenging and, in many cases, outright daunting. Restaurants are no exception. Here's an idea of what the process will entail.
Concept 
The first step in starting a new restaurant is developing a concept, which lays the groundwork for all that follows. You then need to design a plan of action. We at TRG can help you through our five-stage process:
Alignment — You'll present to us your vision, as well as ideas for things like menu design, location and budget.
Research — We'll compile a strategic list based on potential competition in your target market area.
Analysis — We'll do a comparative analysis, pitting your restaurant against the competition.
Plan of Action — During a brainstorm session, we'll create a plan of action that will include all aspects of your operation, including kitchen and bar design, menu, brand value, ideal location, and other requirements.
Reporting — We'll help your restaurant achieve a smooth implementation and launch.
Brand
Here at TRG, we realize that brand is everything. It's through branding that you convey your restaurant's personality, paving the way for brand loyalty. We can help develop your brand and thereby create a lasting impression on your customers. TRG can provide services in such areas as graphic design and brand development.
Kitchen and Bar Design
A great kitchen design is essential for every restaurant, as it can help guarantee repeat business. Our consultants have real world experience and the know-how to help you design your kitchen and bar so you can generate repeat business. We can help you pick the perfect restaurant kitchen and bar design that both helps generate profit and reflects your brand and values. Don't worry — we'll guide you every step of the way.
Business Plan
A business plan is necessary to obtain funding for your operation. At TRG, we can help you craft a 20-30 pages business plan that we think could attract potential investors. Each plan, which we would deliver in both printed and digital formats, would include:
A mission statement.
A Business and Marketing Overview.
One- and Five-Year Sales and Profit Projections.
A Rough Draft of the Menu and more.
We'll also provide you with a restaurant strategy plan, which will include 400 issues restaurant owners must address when they're opening their business.
Feasibility Study
The next step would be a feasibility study to ensure that your concept aligns with your goal of maximum profitability. The study would include data and recommendations for such crucial elements as: local restaurant marketing potential, traffic count, possible location problems and solutions, demographics and identification of the target area, staffing potential, advertising options, direct and indirect competition, photos of the target trade area, and issues involving ingress and egress.
We can help you transform your restaurant idea into reality. For more information, please contact us.